Many times, people tend to use different oils for reasons that seem unrealistic. Once such unrealistically sounding thing many people from aboriginal cultures do is to use tea tree oil for lice control and treatment.
Getting a head full of lice is as embarrassing as it can get. Hence, trying out different treatments for these tiny devils is not a bad idea.
The act of using tea tree oil for lice is a bit controversial and many researchers do not believe in its efficiency.
However, practically, using tea tree oil for lice has proved itself as an effective remedy. So. below, we'll be sharing some amazing benefits of using Tea Tree Oil for lice alongside discussing some other protocols of this act. Keep reading!
10 Benefits Of Using Tea Tree Oil For Lice
Tea tree oil is a powerful oil for a number of reasons. Here are some of its wonders you can observe by using it for lice. So, read on:
1. Tea Tree Oil Is Known To Kill Lice
Lice can be one tricky guest. No matter how hard you try, they'll always find a way to annoy you by coming back from time to time. Hence, it is essential that you use something that kills them quickly and effectively.
Tea tree oil ticks the boxes of effectiveness and efficiency in this regard. It can kill lice in just a few treatments, without any harmful side effects. (Some researches might disagree and hence, we do not want to present views as facts here).
Related Video – Remove Lice Using Tea Tree Oil
2. Tea Tree Oil Can Prevent Lice Outbreak
If you've heard of someone having lice at school or have seen it in one of your co-workers' hair, it is the perfect time to go home and put some tea tree oil in your hair. Why? Because, this oil is known to be the best lice repellent when compared with other synthetic oils and can prevent lice from reproducing on your scalp.
That's not all, it is safe to use on a daily basis and will keep you from getting lice for as long as you wash your hair with shampoo that has this oil in its ingredients.
3. Putting Tea Tree Oil In Your Hair And Combing Them Can Easily Eliminate Lice
If you put tea tree oil in your hair and gently comb them using the right combing method for lice, there is a high chance that you will not see any traces of lice or nits. That's because this oil contains several antiviral ingredients that can easily eliminate the eggs of lice from your hair.
Further, the oil can make your hair's surface slippery and glossy, making it difficult for the lice to resist the comb's slip and hence, come out on the comb's teeth.
4. Tea Tree Oil Can Cleanse Your Scalp From Germs
People that have been exposed to a lice infestation know how stressful it can be. For this reason, try using tea tree oil for your scalp and see if you won't notice any difference. This magical oil has the ability to cleanse our scalps from all kinds of germs and impurities.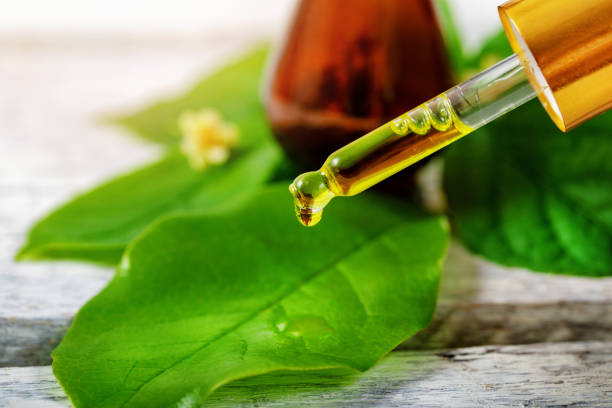 5. Using Tea Tree Oil For Lice Can Soothe Scalp Itches
If you're experiencing some itches and redness on your scalp, first of all, we'd like to say that these issues are consequences of the lice.
Now, what can help is Tea Tree Oil. Why?
Because this oil has anti-inflammatory properties that will soothe your scalp and make them feel better as soon as possible.
6. Using Tea Tree Oil On Your Scalp Will Make It Look Healthier
Lice can leave white dry flakes on your scalp or make it look dirty and unkempt.
That's why if you use tea tree oil for lice, you'll notice that instead of leaving dry flakes behind, your hair will be cleaner and softer.
7. Tea Tree Oil Is Mild And Gentle On Hair
Unlike many other chemical treatments for lice, using tea tree oil for lice is good because it goes mild and gentle on hair.
So, if you're worried about the chemicals in your shampoo killing all the good bacteria in your scalp, rest assured that this oil will not be harmful for them too.
8. Tea Tree Oil Diminishes The Growth Of Baby Lice
If you have a head full of hair, it's normal for you to experience lice infestation.
But if it happens once, try not to let it happen again by using tea tree oil on your scalp and hair at least twice a week.
This magic stuff can diminish the chances of baby lice hatching in your hair by 98%.
9. Tea Tree Oil Gets You Rid Of Dandruff
When trying to remove lice, one of the biggest issues people face is to tell the different between lice and dandruff.
The presence of dandruff makes it very hard to easily spot the lice and remove them.
Thanks to tea tree oil, you can get rid of dandruff and make your scalp look completely neat in just a few uses.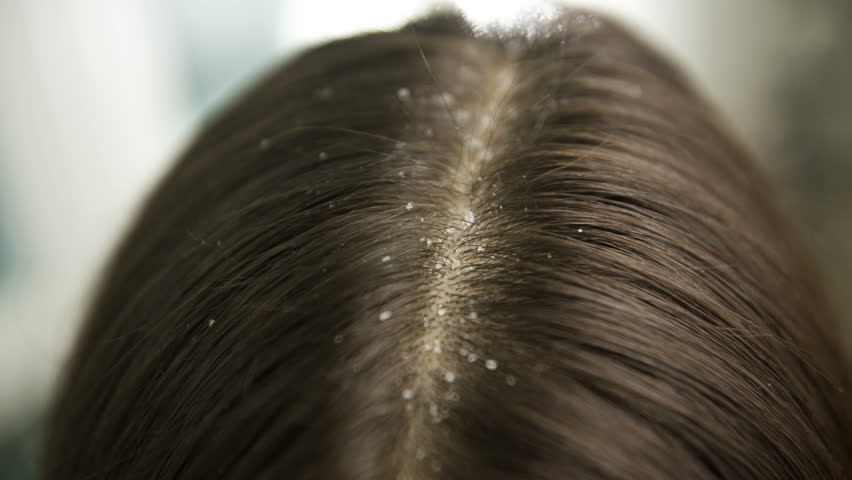 10. Tea Tree Oil Can Reduce Scalp Inflammation And Redness
If you have some inflammation and redness on your scalp, using tea tree oil for lice can give amazing results. That's because they come with anti-inflammatory properties that will quickly reduce the issue.
Further, it comes with antiseptic properties that will keep germs at bay and prevent them from multiplying in your head.
How To Use Tea Tree Oil For Lice? How to Apply?
Now that you know all the amazing benefits of this oil, it's time to learn how to use tea tree oil for lice. To do so, follow these simple steps:
Mix 5-8 drops of tea tree oil in a bowl full of water.
Apply this mixture on your scalp and leave it there overnight.
Take a shower in the morning to wash all the oil out of your hair.
Repeat this process for 2-3 days until you notice lice reduction on your scalp.
Don't forget to comb your hair with tea tree oil too!
Below, are some other ways to use tea tree oil on your scalp for lice reduction:
1. Put It In Your Hair And Massage Gently
This method can be used if you're dealing with tiny lice that are hard to spot. Since they're tiny, it might be difficult for you to find them and remove them with shampoos or sprays.
So, simply leave some tea tree oil in your hair and let it do the magic.
2. Apply Tea Tree Oil On Your Hair With A Brush
There are those people that have a very bad lice problem. If this is your case, try using a natural brush to apply the oil directly on your scalp and hair.
In just a few minutes, you'll see how it begins to work as it kills every single lice there.
3. Mix It With Shampoo And Use It As A Pre-Treatment
If you want to get rid of lice, one great option is to mix some oil with your shampoo and use it as a pre-treatment.
This is also a good idea if you're planning on going back to school or work with a lot of people who might have lice in their hair.
Side Effects And Risks Of Using Tea Tree Oil For Lice
In case you're wondering if tea tree oil for lice has any side effect, the answer is no. Despite being a very powerful and efficient way to get rid of lice, this method comes with absolutely zero side effects.
This is because it's created from 100% natural ingredients that have been used in Australia by indigenous people for centuries now.
How Long Does It Take For Tea Tree Oil To Kill Lice?
The good news is that you will begin seeing results even after the first use. However, to make sure all lice are gone, it's best that you use this oil for at least three consecutive days or more after you see improvement in your condition.
It's also very important to not mix this treatment with any other Anti-lice spray or shampoo since that will simply reduce its efficiency.
Is Tea Tree Oil For Lice A Safe Option?
While some people might be afraid to use tea tree oil, the reality is that this product is completely safe and it has been used by countless of people around the world with great results. At the same time, it doesn't come with any side effect which makes it a great option to consider for lice removal.
Finally, the best way to see if tea tree oil is safe for you is by simply talking with your doctor about your condition. They will know exactly what's best for you and they'll be able to determine if this oil can or cannot be used in your case.
Conclusion
As you could tell by now, using tea tree oil for lice is a very helpful idea that has been used by several people across the world with great success when it comes to lice removal.
If you want to learn more about this amazing product, make sure to check out other articles on tea tree oil and its uses for scalp and hair.
If at any point in time you come across a very bad case of lice and standard solutions don't seem to work anymore, tea tree oil might be your best option as it's 100% natural and it's been used by thousands of people from all over the world with great success.
Either way, we hope that this article was helpful for you as now you know how tea tree oil can help eliminate those pesky creatures from your head!
References